Электронная книга:
Peter Jones «Textbook of Psychiatric Epidemiology»
The new edition of this critically praised textbook continues to provide the most comprehensive overview of the concepts, methods, and research advances in the field; particularly the application of molecular genomics and of neuroimaging. It has been revised and enhanced to capitalize on the strengths of the first and second editions while keeping it up-to-date with the field of psychiatry and epidemiology. This comprehensive publication now includes chapters on experimental epidemiology, gene-environment interactions, the use of case registries, eating disorders, suicide, childhood disorders and immigrant populations, and the epidemiology of a number of childhood disorders. As in the first and second editions, the objective is to provide a comprehensive, easy to understand overview of research methods for the non-specialist. The book is ideal for students of psychiatric epidemiology, psychiatric residents, general psychiatrists, and other mental health professionals. The book features a new editor, Peter Jones, from the University of Cambridge, who joins the successful US team of Ming Tsuang and Mauricio Tohen.

Издательство: "John Wiley&Sons Limited"

ISBN: 9780470976722

электронная книга

Купить за 22933.47 руб и скачать на Litres
Peter Jones
Infobox actor
bgcolour =
name = Peter David Jones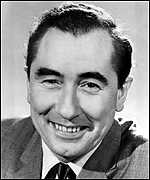 imagesize = 150px
caption = Peter Jones
birthname = Peter Geoffrey F. Carey-Jones
birthdate = birth date|1920|6|12|df=y
location = Wem, Shropshire, England
deathdate = death date and age|2000|4|10|1920|6|12|df=y
deathplace = Westminster, London, England
imdb_id = 0429012
height =
othername =
yearsactive =
spouse = Jeri Sauvinet
homepage =
notable role = The Hitchhiker's Guide to the Galaxy The Rag Trade
academyawards =
emmyawards =
tonyawards =
Peter Jones (12 June 1920 – 10 April 2000) was an English actor, playwright and broadcaster.
He was best known as the voice of The Book in "The Hitchhiker's Guide to the Galaxy", for his lead role in the TV sitcom "The Rag Trade", and for his elegant repartee on the BBC Radio 4 programme "Just a Minute" (where he excelled at the amusing one liners, but seldom scored many points due to his more relaxed approach to the game).
Biography
Early life and career
Jones was born in Wem, Shropshire [GRO Register of Births: JUN 1920 6a(?) 1433(?) WEM - Peter G. F. Jones, mmn = Francis] and he was educated the Wem Grammar School and Ellesmere College. He made his first appearance as an actor in Wolverhampton at the age of 16 and then appeared in repertory theatre in East Anglia. In 1942 he acted on the West End stage in "Doctor's Dilemma" and in 1942 he made an uncredited film apppearance in "Fanny by Gaslight".
Radio
Between 1952 and 1955 Jones starred alongside Peter Ustinov in the BBC radio comedy "In All Directions". The show featured Jones and Ustinov as themselves in a car in London perpetually searching for Copthorne Avenue. The comedy derived from the characters they met along the way, often also played by themselves. The show was unusual for the time in that it was largely improvised – with the tape subsequently edited for broadcast by Frank Muir and Denis Norden, who also sometimes took part. Two of the more popular characters were Morris and Dudley Grosvenor, two rather stupid East End spivs whose sketches always ended with the phrase "Run for it Dudley" (or Morry as appropriate). One recording, from October 1952, survives in the BBC Sound Archives. Another notable radio role was as Bunter in Dorothy L. Sayers' Lord Peter Wimsey stories.
Narration
Following his seminal portrayal of 'The Book' in the original BBC radio and subsequent television and LP adaptations of "The Hitchhiker's Guide to the Galaxy", he narrated (in similar style) Douglas Adams's radio series "Last Chance to See". He also occasionally narrated television documentaries, such as the "Equinox" episode "Unravelling the Universe", first broadcast in December 1991.
Television appearances
On television, he had acting roles in the British comedy series "The Goodies" , the courtroom drama "Rumpole of the Bailey", "Holby City", "Whoops Apocalypse" and "The Bill".
Film
Jones featured in a number of films, including "Private's Progress", "School for Scoundrels" (reprising his Dudley Grosvenor character as a used-car salesman), "Chariots of Fire", "Doctor at Sea" with Richard Briers. and "The Return of the Pink Panther".
Scripwriter
A talented scriptwriter, he wrote and starred in the sitcom "Mr Big" and wrote and starred in "J Kingston Platt's Showbiz Handbook".
He died of natural causes, aged 79, in 2000 at Westminster, London [GRO Register of Deaths: APR 2000 A43C 263 WESTMINSTER - Peter Geoffrey F Jones, DoB = 12 Jun 1920, aged 79] . His daughter, Selena Carey-Jones, is an actress and one of his two sons, Bill Dare, is a writer, and producer of BBC Radio's Dead Ringers. His wife, Jeri, died in 1999.
References
External links
*
* [http://www.findarticles.com/p/articles/mi_qn4158/is_20000412/ai_n14299823/"Obituary" by Denis Gifford, "The Independent", 12 April 2000]
Persondata
NAME = Jones, Peter
ALTERNATIVE NAMES = Jones, Peter Geoffrey F.
SHORT DESCRIPTION = Actor
DATE OF BIRTH = 1920-06-12
PLACE OF BIRTH = Wem, Shropshire, England
DATE OF DEATH = 2000-04-10
PLACE OF DEATH = Westminster, London, England
Источник: Peter Jones
Другие книги схожей тематики:
| Автор | Книга | Описание | Год | Цена | Тип книги |
| --- | --- | --- | --- | --- | --- |
Look at other dictionaries: