Book:
Sidney Sheldon «The Best Laid Plans. На английском языке»
Производитель: "Warner Books"

The latest from the indefatigable Sheldon is full of manipulators, dirty dealers, and dastardly rascals, all snatching at power - political, financial, sexual, or all the above; in other words, business as usual in Sidney's World. The Best Laid Plans begins with the meeting and mating of Oliver Russell, a promising young attorney-cum-gubernatorial candidate, and Leslie Stewart, the beautiful go-getter who is running his public relations campaign. Just as the pair is about to be wed, Russell's mentor, Senator Todd Davis, offers him a deal he can't refuse: marry my daughter and I will make you president. Russell accepts and Stewart vows revenge. The lion's share of The Best Laid Plans revolves around the young pol's rise to power and Stewart's byzantine plotting to bring him to grief. Russell gives his phony wife plenty of opportunities because, like every fictional president (and some real ones), Russell has an unruly libido. Reading this book is like waiting for a train wreck,... ISBN:0-446-60408-9

Издательство: "Warner Books" (2005)

ISBN: 0-446-60408-9
Sidney Sheldon
Infobox Writer
name = Sidney Sheldon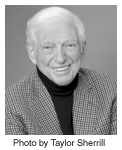 imagesize = 122px
caption =
pseudonym =
birthdate = birth date|1917|2|11|mf=y
birthplace = Chicago, Illinois, United States
deathdate = death date and age|2007|1|30|1917|2|11|mf=y
deathplace = Rancho Mirage, California, United States
occupation = Novelist
nationality = American
period = 1969–2005
genre = Crime fiction, Thriller
subject =
movement =
influences =
influenced =


website = http://www.hachettebookgroupusa.com/features/sidneysheldon/meet_ss.html
Sidney Sheldon (February 11 1917 – January 30 2007) was an Academy Award-winning American writer who won awards in three careers—a Broadway playwright, a Hollywood TV and movie screenwriter, and a best-selling novelist. His TV works spanned a 20-year period during which he created "I Dream of Jeannie" (1965–70), "Hart to Hart" (1979–84), and "The Patty Duke Show" (1963–66), but it was not until after he turned 50 and began writing best-selling novels such as "Master of the Game" (1982), "The Other Side of Midnight" (1973) and "Rage of Angels" (1980) that he became most famous.
Life and career
Sheldon was born Sidney Schechtel in Chicago, Illinois, to parents of Russian Jewish ancestry, Ascher "Otto" Schechtel (1894–1967), manager of a jewelry store, and Natalia Marcus. At 10, he made his first sale, $5 for a poem. During the Depression, he worked at a variety of jobs, attended Northwestern University and contributed short plays to drama groups.
In 1937 he moved to Hollywood, California, where he reviewed scripts and collaborated on a number of B movies. After serving in the military during World War II as a pilot in the War Training Service, a branch of the Army Air Corps, Sheldon returned to civilian life and moved to New York where he began writing musicals for the Broadway stage while continuing to write screenplays for both MGM Studios and Paramount Pictures. He earned a reputation as a prolific writer; for example, at one time he had three musicals on Broadway: a rewritten "The Merry Widow", "Jackpot", and "Dream with Music". His success on Broadway brought him back to Hollywood where his first assignment was "The Bachelor and the Bobby-Soxer", which earned him the Academy Award for Best Original Screenplay of 1947.
When television became the new hot medium, he decided to try his hand in it. "I suppose I needed money," he remembered. "I met Patty Duke one day at lunch. So I produced "The Patty Duke Show", and I did something nobody else in TV ever did. For seven years, I wrote almost every single episode of the series." He also wrote for the series "Hart to Hart" and "Nancy". Most famously he wrote the series "I Dream of Jeannie", which he also created and produced, which lasted for five seasons from 1965–1970. It was "During the last year of "I Dream of Jeannie", I decided to try a novel," he said in 1982. "Each morning from 9 until noon, I had a secretary at the studio take all calls. I mean every single call. I wrote each morning — or rather, dictated — and then I faced the TV business."
In 1969, Sheldon wrote his first novel, "The Naked Face", which earned him a nomination for the Edgar Allan Poe Award from the Mystery Writers of America in the category of "Best First Novel". His next novel, "The Other Side of Midnight", went to #1 on The New York Times bestseller list as did several ensuing novels, a number of which were also made into motion pictures or TV miniseries.
His novels often featured determined women who persevere in a tough world run by hostile men. [http://news.yahoo.com/s/ap/20070131/ap_en_ot/obit_sheldon "Author Sidney Sheldon dies at 89"] , Associated Press, 30 January 2007. [http://bachlab.balbach.net/coolreading/SidneySheldon.txt Archive copy] .] The novels contained a lot of suspense and devices to keep the reader turning the page:

Most of his readers were women. Asked why this was the case he said: "I like to write about women who are talented and capable, but most important, retain their femininity. Women have tremendous power — their femininity, because men can't do without it." Books were Sheldon's favorite medium. "I love writing books," he commented. "Movies are a collaborative medium, and everyone is second-guessing you. When you do a novel you're on your own. It's a freedom that doesn't exist in any other medium."

Sheldon was married for 30 years to Jorja Curtright Sheldon, a stage and film actress who later became an accomplished and well known interior designer. She died of a heart attack in 1985. He then married Alexandra Kostoff, a former child actress and advertising executive of Macedonian origin, [ [http://www.thesunrunner.com/Interviews/Sidney_Sheldon/sidney_sheldon.html Sidney Sheldon ] ] in Las Vegas in 1989.

He struggled with bipolar disorder for years; he contemplated suicide at 17 (talked out of it by his father who discovered him), as detailed in his autobiography published in 2005, "The Other Side of Me"

Sheldon died from complications arising from pneumonia at Eisenhower Medical Center in Rancho Mirage, California at age 89. [http://www.hachettebookgroupusa.com/features/sidneysheldon/bio.html Sidney Sheldon's biography] ] [http://www.nytimes.com/2007/02/01/obituaries/01sheldon.html?ex=1185944400&en=6926e71f21afa7d5&ei=5087&excamp=GGGNsidneysheldon "Sidney Sheldon, Author of Steamy Novels, Dies at 89"] , "The New York Times", 31 January 2007.] "'

He was cremated and buried in Westwood Memorial Park in Los Angeles.

Awards

Sheldon won an Academy Award for Writing Original Screenplay (1947) for "The Bachelor and the Bobby-Soxer", a Tony Award (1959) for his musical "Redhead", and was nominated for an Emmy Award for his work on "I Dream of Jeannie", an NBC sitcom.

Bibliography

Novels

*"The Naked Face" (1970)
*"The Other Side of Midnight" (1973)
*"A Stranger in the Mirror" (1976)
*"Bloodline" (1977)
*"Rage of Angels" (1980)
*"Master of the Game" (1982)
*"If Tomorrow Comes" (1985)
*"Windmills of the Gods" (1987)
*"The Sands of Time" (1988)
*"Memories of Midnight" (1990)
*"The Doomsday Conspiracy" (1991)
*"The Stars Shine Down" (1992)
*"Nothing Lasts Forever" (1994)
*"Morning, Noon and Night" (1995)
*"The Best Laid Plans" (1997)
*"Tell Me Your Dreams" (1998)
*"The Sky is Falling" (2001)
*"Are You Afraid of the Dark?" (2004)

Autobiography

*"The Other Side of Me" (2005)

ee also

*List of bestselling novels in the United States

References

External links

* [http://www.hachettebookgroupusa.com/features/sidneysheldon/meet_ss.html Official Website]
*imdb name|id=0791084|name=Sidney Sheldon
* [http://wiredforbooks.org/sidneysheldon/ 1987 audio interview with Sidney Sheldon at Wired for Books.org] by Don Swaim
* [http://sidewalkstv.com/webclips/s/sidneysheldon.html Two Sidney Sheldon Interviews] on "Sidewalks Entertainment"
* [http://www.nytimes.com/2007/02/01/obituaries/01sheldon.html?ex=1185944400&en=6926e71f21afa7d5&ei=5087&excamp=GGGNsidneysheldon Sheldon's death obituary at NYTimes.com]

Источник: Sidney Sheldon
Другие книги схожей тематики:
| Автор | Книга | Описание | Год | Цена | Тип книги |
| --- | --- | --- | --- | --- | --- |
Look at other dictionaries: